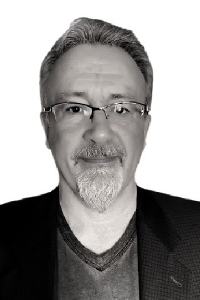 Bob Ivkovic, Founder & Managing Partner of IT Architects
Bob Ivkovic is the founder and managing partner of IT Architects. Bob is both an Enterprise Architect and Solution Architect and has been in the IT and management consulting business for the past 30 years. He has a variety of specializations including Enterprise Architecture, Business Process Re-engineering, System Integration & Modernization, and System Evolution Planning. Bob graduated from the University of Calgary with a Bachelor of Commerce in Management Information Systems and a Master of Business Administration in Finance.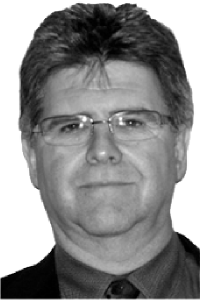 Bruce McRitchie, Managing Partner of IT Architects
Bruce McRitchie is an experienced Information Technology executive who has been active in sales consulting and marketing throughout North American for over 30 years. During this time, Bruce has worked for companies such as Systemhouse, Fujitsu, Burntsand and SAP in a variety of management and consulting roles. Bruce was also a co-founder of an internet start-up company and responsible for venture financing and business development taking the company from concept to operations. Bruce graduated from the University of Calgary with a Bachelor of Commerce in Management Science.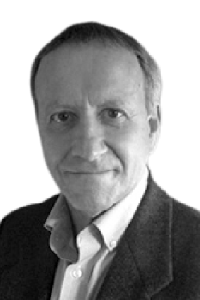 Chris Schultz, IT Management Consultant & Strategist
Chris is an experienced IT strategist, architect and manager of Architecture Teams. He has helped start and rebuild  IT Architecture practices in various industries, including oil & gas, utilities, transportation and government. Chris specializes in mentoring Architecture Teams and their management to maximize efficiencies and effectiveness of the Practice in the context of their unique needs. He holds an MBA from The University of Western Ontario and a Bachelor of Commerce (with distinction) from the University of Calgary.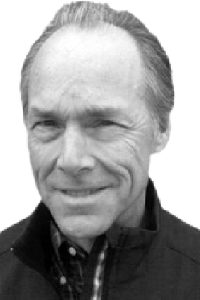 Neil Lefevre, Senior Management Consultant
Neil Lefevre is a Senior Management Consultant specializing in IT strategic planning, project execution, and the integration between business and IT. Most of Neil's consulting engagements include oil & gas, electric utility and distribution, and retail. Neil has held senior level management positions with Digital Equipment Corporation, SAP Canada, Solvera Solutions, and Envisica. Neil is also an international instructor providing training focused on improving sales by selling value and maximizing the benefit of all customer facing events. Neil has both a Bachelor of Science in Computer Science (cum laude) and Bachelor of Commerce (cum laude) from the University of Saskatchewan.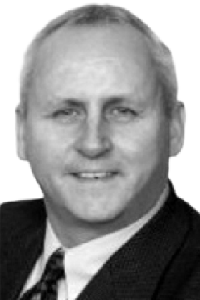 Pat McGowan (PMP), Senior Management Consultant
Pat McGowan is a senior management consultant specializing in Program and Project Management for Information Technology solution delivery. Pat has over 35 years of experience and has held management positions and consulted with DMR, IBM, TELUS, Bell Canada, and The Government of Alberta. He has expertise and experience in SCADA, Contact Centre Telephony, IT Infrastructure, Outsourcing and Vendor Management. Pat has industry experience with Utilities, Telecommunications, Oil & Gas, Finance, Government, Transportation, and Manufacturing. Pat graduated from Concordia University with a Bachelor of Science Degree in Computer Science.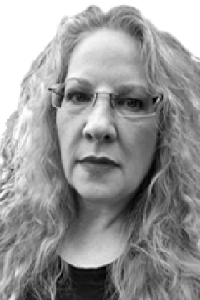 Marianne Hang, Senior Project Manager
Marianne Hang is a Senior Program/Project Manager with 25 years of experience in corporate management, coaching, mentorship, relationship building, PMO practice development, program/project governance, project rescue, risk management, reporting & metrics, and financial analysis (all of which are key to the realization of measurable benefits defined for both project initiatives and organizations).  She has worked in various industries, including Oil & Gas, Health Care, Government, Utilities, Education, Tourism, and Research.  Marianne has expertise in both project management and business architecture and is a frequent contributor to the IRIS News publication and IT blogs, including IT Architects. Marianne holds a BA from the University of Alberta and a Masters Degree in Management with a thesis in Business and Communications from Columbia Pacific University in affiliation with McGill University. Marianne is also accredited with certificates in Advanced PMI courses.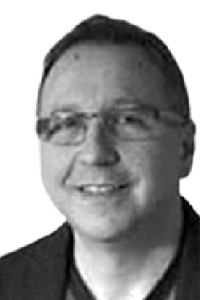 Alex Djordjevic, Senior Technology Delivery Consultant
Alex Djordjevic is a management and technology consultant responsible for planning, coordinating, and ensuring the delivery of IT solution projects. Alex has managed all areas of delivery from feasibility study to implementation to operational support. His experience involves building and leading a practice, mentoring, coordinating and managing teams, project management, project rescue and delivery. Alex is also experienced in solution architecture, system and process integration, system implementation, business analysis, business and data modeling, technical design, software development and production support. His industry experience includes Energy, Telecommunications, Finance/Accounting, Health, Transportation, Utilities, and Government. Alex attended undergraduate program for Business Management and Statistics at the University of Belgrade. He also has Diploma in Computer Science and Statistics as well as Diploma in Electronics and Automation technology.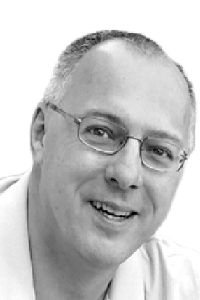 John Gingras, Senior Business & Data Architect
John is a business technology and solution architect with a proficiency in data architecture, solution delivery, and business analysis. John has over twenty years of experience in the IT industry and has worked with several architecture and system delivery methodologies while fulfilling many different IT roles across multiple technology disciplines. He has extensive experience on a wide variety of business technology projects and solution initiatives ranging from small, unique projects to large, multi-year programs involving multiple projects, numerous project teams, and various diverse third-party vendors. John is very much focused on business solutions and their value proposition by defining various user perspectives to provide clarity, foster effective communication, and promote common understanding amongst stakeholders.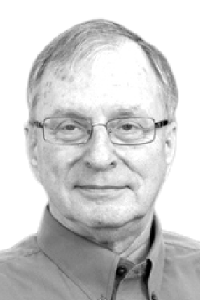 Terry Wood, Senior Enterprise Business and Solution Architect
Terry Wood is an Enterprise Business and Solution Architect with over 30 years of experience in progressively senior roles. Terry's extensive experience includes rail transportation, financial services, and public sectors. Terry's background includes developing strategies and roadmaps for both custom development and commercial package solutions. He has worked on many diverse application portfolios including transaction processing, real-time monitoring, portal environments, and document management. Terry has degrees in Computer Science (Masters), and Mathematics and Engineering (Bachelors) from Queen's University in Kingston, Ontario.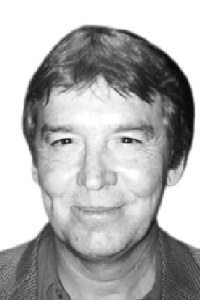 Scott Brennan, Senior Infrastructure Architect
Scott Brennan has over 25 years of experience in progressively senior roles as a senior enterprise infrastructure architect. Scott has also been president and principal technology partner for Tico Sunset Networks Inc. in Ottawa for the past 14 years. His career spans a wide array of IT assignments including all phases of the technology life cycle from IT project planning and resource management through to systems analysis, design, implementation and operations. Scott is a valued member of IT Architects for both his technical and infrastructure expertise and experience. Scott graduated in Computer Science and Business Administration from Algonquin College in Ottawa.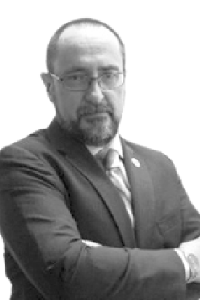 Arthur Gniazdowski, Senior Enterprise Architect, IT Strategist
Mr. Arthur Gniazdowski has over 26 years of experience in Information Management, Enterprise Architecture and Information Systems, Knowledge-Based Systems and Systems Engineering. His experience and professional engagements include private and public sector of commercial and industrial environment; commercial software design and development; large systems engineering and integration projects; large international projects, strategy development and planning, management, consulting and evaluation as well as academic research and teaching. His client list includes large Canadian and International Organizations: Department of National Defense; Department of Defence; National Research Council; Human Resource Development Canada; Canadian International Development Agency; SPAR Aerospace; Workflow Management Coalition; World Bank; CARE; Information to Knowledge; Global Development Group; International Center for Integrated Mountain Development; Mountain Forum; People Net; DLR; TransGlobe; Rogers Telecommunication; TELUS; Canadian Pacific; Minto Group; Husky Energy; International Safety Research and others. Arthur holds an M.Sc.Eng. (Honours) in Computer Science and Cybernetics with Robotics and Integrated Control Systems, and is a PhD Candidate from the Wroclaw University of Technology.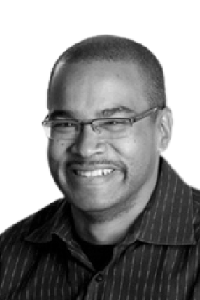 David Brown, Senior Technology Consultant
David Brown is a Senior Technology Consultant with 20 years of business experience in the development, support, and operation of information system infrastructures; and 10 years experience in research, analysis, and the monetization of intellectual property assets. David was the CTO, and later the CIO, of a retail and integration software development company, and is an expert in software and intellectual property development. David has also lead IT assessment projects including the Ministry of Highways and Infrastructure working directly for the Assistant Deputy Minister. David has a B.Sc. in Applied Mathematics and Computer Science, and a M.Sc. in Economics from Auburn University in Alabama.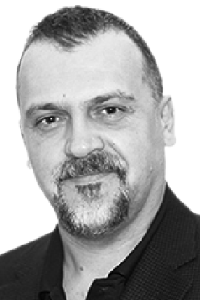 Vojin Miscevic, Senior Business Analyst and PM (Vancouver)
Vojin Miscevic is a Sr. Business Analyst and PM with over 20 years of experience in business development, process design, QA & testing, full TOS implementations, and operation of IS infrastructures in the transportation industry, primarily port and railway systems. Vojin was an instrumental part of the container terminal automation for Port of Vancouver's upgrade of Deltaport terminal. He was the Lead Business Support Analyst, and later a Project Manager, working on a new $400 million third berth for Post-Panamax container vessels at Deltaport Container Terminal extension, responsible for increasing the terminal's efficiency and capacity – as well as expansion of Canadian trade capacity with Asia and South America. Vojin also worked for Alcatel TAS as a lead IT consultant in implementing the full track and signaling control program at the Jubilee Line's control center for the London Underground. Vojin has a B.Sc. in Mechanical Engineering and a secondary degree in Information Management and Computer Systems from Belgrade University.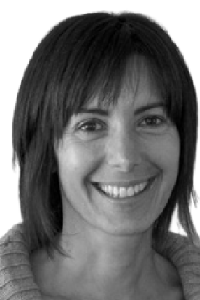 Mary Marasco, Business Architect & Procurement Specialist
Mary is a business process specialist, business architect, and facilitator. She has worked as a supply chain consultant for the past 15 years and has contributed to a number of initiatives to improve supply chain excellence. Mary's specializations include business process design, ARIS business modeling, SAP implementation, strategic sourcing and supplier relationship best practices. Mary graduated from the University of Toronto with a Bachelor of Science and the University of Calgary with a Master of Business Administration in Finance.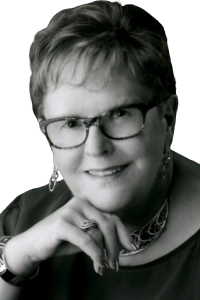 Patricia Udokang, Business Architect
Patricia is a business architect who specializes in process architecture, business analysis, and publishing & education. Patricia has developed a proven proficiency in integrating clients' business processes with their use of software. As a result, she is in a strong position to design and implement professional solutions that are written clearly and concisely in non-technical language – simplifying complex business solutions and communicating with both business and technical audiences. Patricia has collaborated with clients in the telecommunications, oil and gas, retail, software, insurance, academic and military sectors. She has also authored more than 50 user guides and technical manuals. Patricia has used various Enterprise Architecture tools while specializing in ARIS process modeling.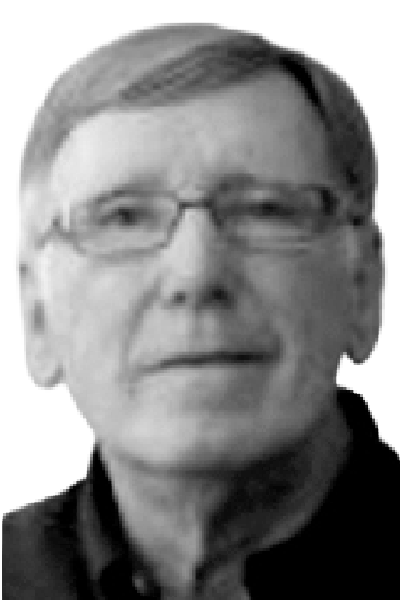 Garry Arko, Senior Enterprise & Solution Architect
Garry Arko is an Enterprise and Solution Architect working in various industries, including petroleum, transportation, government, and construction. Garry has been instrumental in working with organizations to establish enterprise and solution architecture practices. In addition to developing extensive data, process, and solution architectures, Garry has experience in planning and managing large-scale projects. He has been engaged to deliver technology road maps, technology & application assessments, risk analysis, governance and maturity models, strategic business alignment, and industry reference & physical architectures. He is skilled in all aspects of IT ranging from conceptual models to the design and implementation of physical solutions. Garry graduated from the University of Colorado with a Bachelor of Science degree in Civil Engineering.