Our testimonials are mainly unsolicited letters and emails sent by clients, partners and vendors. However, we do have a couple we consider our favorites – mainly because they make the statement that IT Architects is dedicated, understands the business, implements quality and delivers on customer expectations under some difficult situations and complex solution initiatives.
Robert A. Schwartz, Vice President (Panasonic)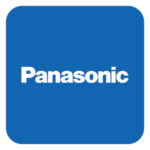 We have been very pleased with the stability of the interface architecture and the quality of the interface software delivered. They have strong expertise in using the various technologies such as: ALE, ABAP, Mercator, NT, Unix and MQ Series. They worked well with the various functional teams to define the business transactions and data mappings required for the integration of SAP and the WMS. In addition to providing a highly qualified staff, namely Mr. Ivkovic, Mr. Jaegemann and Mr. McGowan, and responding to some very demanding workloads, they have also provided excellent documentation, technical recommendations and hands on training for our staff.
I would highly recommend IT Architects for designing and developing ALE interfaces with SAP R/3. They are professionals who understand not only the technology issues associated with this type of work but they also understand the business.
Tom Wynnyk, Director IS/IT – Bell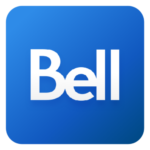 Team,
I was just presented the IS/IT Delivery platform methodology.
I am overly impressed with the outcome. In all my years of working in IT I have never seen such a solid and well done piece of work.
I have asked the team to setup training sessions for all of IS/IT and put in place the usability section of the methodology. I would encourage you to ask your manager for an overview, you will see how this will move us to the next phase.
This work clearly shows that IS/IT is setup for a very successful future. A job very well done, thank-you to the IS/IT Delivery Platform team. (Note: The IS/IT Delivery Platform included work effort and deliverables from Bell and others.)
Richard S. Hannah, Director – Shaw Communications Inc.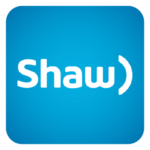 We are glad that you and Neil could work with us on this important project. You definitely added value to the project and we hope to work with you again in the future. Thanks.
Kathy Penner, Associate Director – Fujitsu Consulting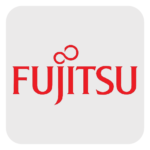 Mr. Bob Ivkovic was responsible for scope definition of 48 interfaces, coaching the functional analysts in the completion of business requirements and design specs, spearheading an EAI solution using Mercator, and providing support to the TYES infrastructure team. This role required strong analysis, high attention to detail and good communication skills. Bob completed this role very well.
Bob's role on the project was extended multiple times due to the increasing level of complexity and the confidence that the client had in Bob's skills and quality of deliverables. Bob successfully demonstrated previous ERP expertise and provided recommendations as were appropriate.
We are very fortunate to have someone of Bob's caliber available to work with us at the CPR account.
I can confidently recommend Bob for an architecture role. Bob is especially well suited for complex applications and/or environments. I have no hesitation in working with Bob again.
J.P. Moreau Manager, Systems Integration IBM Calgary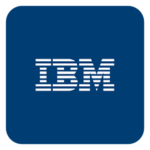 I speak for the entire IBM management team and all of us who work with SAP in thanking you for your dedication, your late nights, your resolve and your accomplishments to date on this project. And I know I can count on you as our client gets closer to "flipping the switch".
It's a real treat to work with professionals like you! Congratulations on your project and I look forward to working with you all to finish the job and on many new, exciting assignments.